D.I.Y. SOS Big Build for Children in Need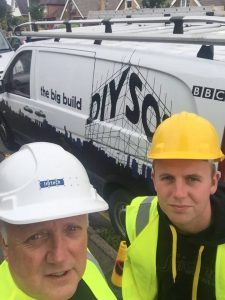 Due to being let down by another local AV and Security team, North West Aerials were called in to save the day by the people at the BBC.
It was to help out on the build for a new Blackpool's young carers centre that was being completed by D.I.Y. SOS's Big Build team for BBC Children In Need.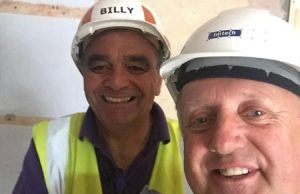 After spending three days on site and attending the opening and seeing the finished article we're happy to say it was a great project to be part of and we were all extremely proud of the result. The final show is was aired in November 2016 – we look forward to working on the next one as well as any other community work we can help with.
If you're involved with a charitable organisation, registered or not, or even know of someone that needs a helping hand, North West Aerials is here to help.
So if you, or them, are having trouble with your TV Aerial or Satellite signals or would like to receive more information on our charitable installation services please don't hesitate to contact our head office today on 0800 1955 401