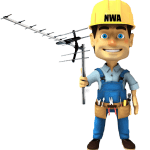 Help & Support
We're here to help
The team at North West Aerials are, professional TV engineers dedicated to providing quality help and support to our customers.
It may be worth looking at our list of frequently asked questions for further ideas on any problems you may be experiencing, or for remote control issues you may find answers on the remote controls section - failing that please feel free to call us for help.
If you're looking to update/repair or purchase new TV and Radio services from Freeview, BT Vision, Sky, Freesat for your home or business – we can help you. We specialise in tv, radio and internet systems from small household installations to large commercial installations for hotels, flats, caravan and lodge parks, pubs, and offices.
If you have any questions, would like some help or advice with a problem, or would like a no-obligation quote, get in touch with us today.
If you'd like a member of the team to call you - request a callback and we'll call you as soon as possible.
TV Aerial Repairs
If you've lost signal or your digital TV picture is pixelating and becoming un-watchable call us today!
Our tv aerial installers are highly trained, professional engineers. We bring the best range of test equipment, enabling us to promptly diagnose TV system faults and speed up fault finding/troubleshooting exercises, helping save you time and money. We come prepared with enough stock and materials to get you up and running right away.
Coronavirus Quick Fixes
We've added to a couple of videos to help those stuck at home during the coronavirus pandemic.
There's a quick run through of how to re-tune your TV when channels have gone missing or to get the latest channels as well as an explanation of our Aerial splitter kit - a quick DIY fix to add a Freeview TV aerial to an extra room.
How to re-tune your Freeview TV
Freeview TV in an extra room
Extending cables and fitting new plugs/connectors
Easy Fix Videos
We frequently get asked about how to repair, or correctly fit, new coax plugs on the cables to Freeview or Satellite boxes & TVs and often get called out when the only problem is the plug on the end of a cable.
To help anyone wondering about this, or about how to extend a cable after moving the TV to the other side of the room, we put together some videos that will hopefully help those of you that are able to have a go yourself.
Remember we're always here to help should you find any water in the cable or any other issues. We hope the videos help.
How to fit a new coax plug on your TV Aerial cable for Freeview.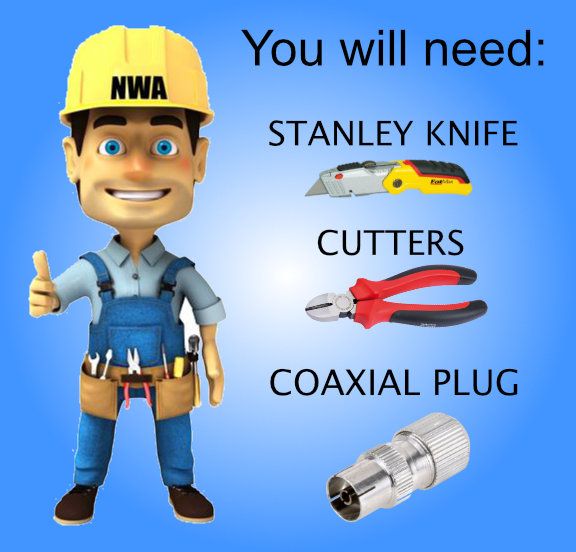 How to fit a new F Type plug on your TV cable for Satellite - Sky and Freesat.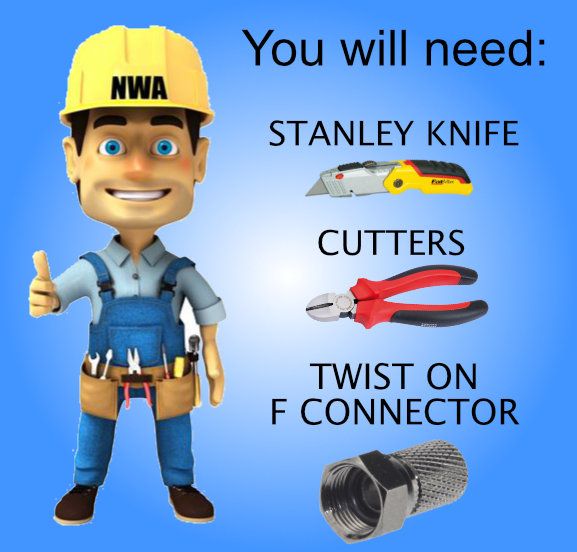 How to extend a TV cable.