/ News / Its coming home
June 23, 2021
Its coming home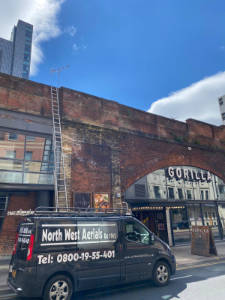 Well Hopefully it is.. but whilst we've all been excited about the Euros weve been working hard to ensure that local businesses, pubs, hotels and even domestic homes have perfect signal to watch the football.
We've been working at Chorley Hospital, various hotels and bars in Blackpool, An Italian restaurant in Liverpool, and the various nightclubs and bars in Manchester including, El diablo, The Deaf institute & Gorilla.
Should you need any similar work, no job is too big or small!
Call us today to be booked in.