/ News / Winter Hill Update
March 2, 2020
The BIG Freeview change at Winter Hill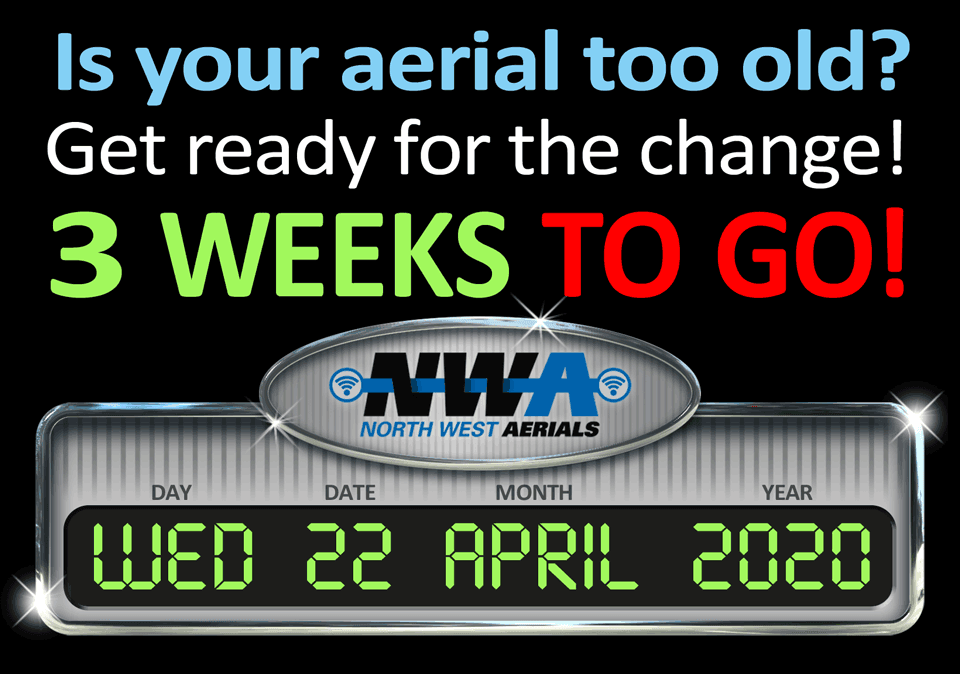 Between now and mid 2020 transmitters are being updated following a decision by the UK Government. A regionalised clearance of frequencies is taking place to create more room for mobile broadband 5G services.
Around 2.7m homes in the north west are served by the affected transmitters. Freeview will be running an information campaign to prepare people for the change, including advertising and on-screen messages.
Engineering work will take place at the Winter Hill transmitter on 22nd April and many channels including ITV, Channel 4 and Channel 5 will move to new airwaves on this date. Services from some small local relays will also be subject to disruption until late afternoon on this date. Satellite and cable TV are not affected. (Please note that these retune dates relate to local frequency change events, not retunes related to broadcasters changing channel numbers on Freeview.)
After this, any viewers receiving their TV signal from here who find they are missing channels, including BBC One on button 1, can retune. Retuning should be straightforward, and some TV equipment will retune automatically. Some older aerials may need to be replaced to continue receiving all channels.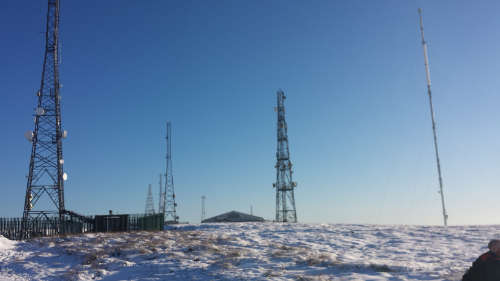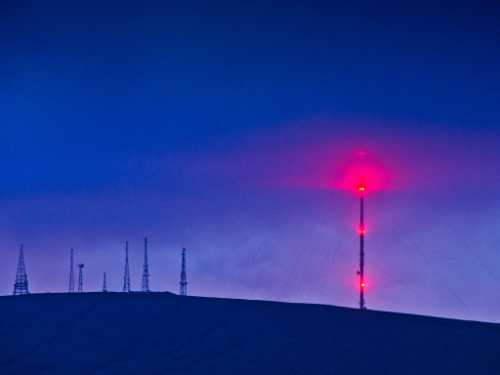 Winter Hill is probably best known for being home to one of the most important transmitters in the UK. It has the second greatest population coverage of any British transmitter, with around 7 million people covered by it.
It serves a number of major towns and cities including Liverpool, Birkenhead, Warrington, Preston and Blackpool, as well as Greater Manchester. At a height of 309 metres (1,015 ft), the Winter Hill transmitting mast is one of the tallest structures in the UK.
It's elevated site also means its coverage area stretches as far south as Crewe, Stoke and even Shrewsbury.
The altitude of the site also means Winter Hill's transmitting antennas are the highest of any main television transmitter in the country at 778 metres (2,553 ft). It provides TV and radio coverage for channels from key providers including the BBC, Channel 4 and ITV.
At a height of 309.5 metres (1,015 ft), the Winter Hill transmitting mast is one of the tallest structures in the United Kingdom, the tallest being the mast at Belmont with a height of 351.5 metres however, at 778.1 metres (2,553 ft) above sea level, Winter Hill has the highest television transmitting antenna in the United Kingdom.
The original mast came into service on 3 May 1956, and carried the programmes of Granada ITV (weekdays) and ABC TV (weekends). This was replaced by the current tower in 1966. Unlike most masts, which are of a lattice design, the Winter Hill mast is one of six masts in England which are of a tubular construction. An advantage of the tubular design is that engineers can ascend the inside the mast and avoid adverse weather, which is a problem on frame structures.